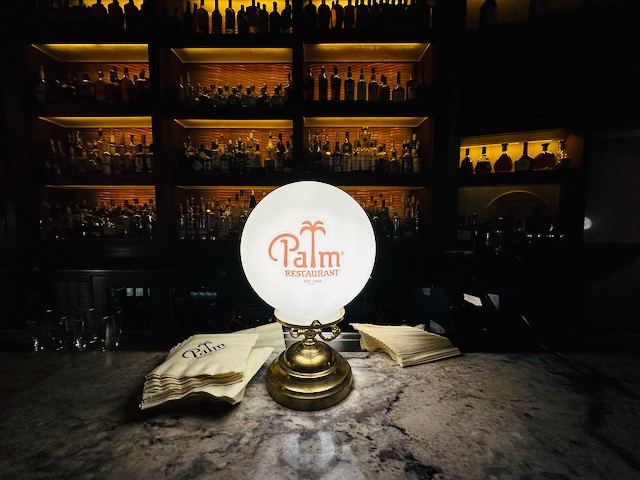 The Palm Restaurants are a chain of high-end, family-owned steakhouses known for their classic American fare, prime cuts of beef, and traditional Italian dishes. Established in 1926, The Palm has garnered a strong reputation for its excellent food and hospitable atmosphere, becoming a favorite among celebrities, business professionals, and steak enthusiasts.
The Palm in Atlanta Buckhead is one of the locations that upholds the brand's commitment to quality dining experiences. Situated in the heart of Buckhead, a vibrant district in Atlanta known for its upscale shopping and dining, this particular Palm restaurant maintains the chain's signature style and culinary excellence.
Key Features:
Cuisine:
Steaks and Seafood: The menu typically features prime cuts of beef, including New York strip steak, ribeye, and filet mignon. Seafood options like lobster and fresh fish are also staples.
Italian Influence: Alongside steaks and seafood, The Palm offers a range of Italian-inspired dishes such as chicken parmesan, veal marsala, and handmade pastas.
Ambiance:
Timeless Decor: The restaurant often features caricatures and sketches adorning the walls, a tradition dating back to the founders who accepted art in lieu of payment during the Great Depression.
Warm Hospitality: The Palm is known for its welcoming and attentive service, creating a comfortable dining atmosphere.
Private Events and Dining:
Private Dining: The restaurant typically offers private dining spaces suitable for events such as business meetings, family gatherings, or celebrations.
Special Events: The Palm often hosts special events, wine dinners, and promotions to engage with the local community.
Legacy and Reputation:
Longevity: With nearly a century of history, The Palm has established itself as a respected and enduring dining institution.
Customer Loyalty: Its consistent quality and personalized service have led to a loyal customer base and a reputation for excellence.
The Palm in Atlanta Buckhead, like its sister locations, aims to provide a refined yet relaxed dining experience where guests can savor top-notch cuisine in an inviting setting. Whether for a special occasion, a business dinner, or a leisurely meal, The Palm often caters to those seeking classic American steakhouse fare with a touch of Italian flair.